Energy Solutions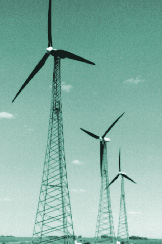 eSolved offers a wide range of consulting services to meet your energy and environmental needs. Areas of specialization include:
Alternative fuels
Rural energy
Air quality
Energy conservation
We offer our clients personalized services to meet their individual needs. Depending on your project needs, we can manage entire projects, develop portions of projects or assist with individual tasks. Some of our services include:
Project management/implementation
Project planning/design
Economic analysis
Environmental analysis
Marketing/public outreach
Financial management/planning
Regulatory analysis and lobbying
For most types of projects, eSolved offers either an hourly or one-price fee structure. You can choose the structure that best fits your needs. Discount rates are available for government entities and non-profit organizations. Contact Tammy Fiebelkorn at 505-410-3884 for a free estimate or to discuss your specific needs.